INTRO // KNIFE MAKING A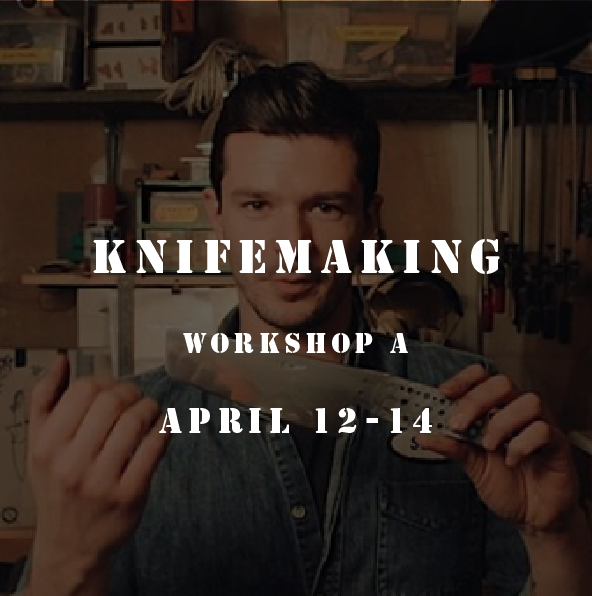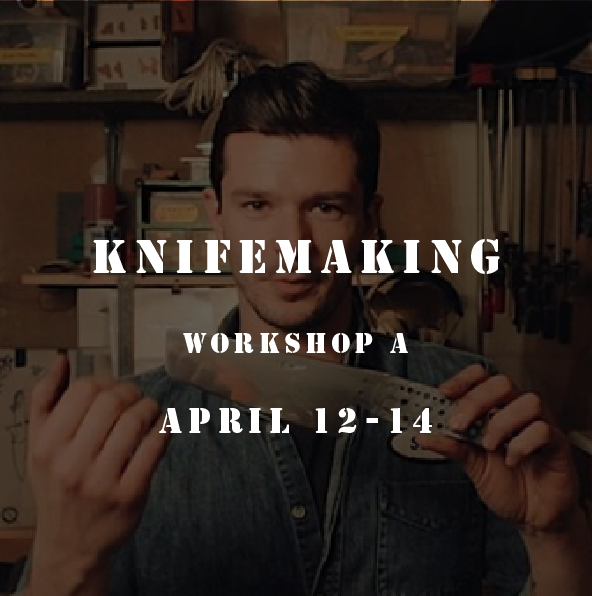 sold out
INTRO // KNIFE MAKING A
Steve Pellegrino - Limit 14 guests
April 12-14 2019 *
East Durham NY 12423
Join us for a weekend exploring knife making with one of Jimmy's former SVA students Steve Pellegrino. Steve is a designer and bladesmith working out of the Philadelphia area. He takes plain bars of steel and turns them into functional sculpture that transcend the everyday tool you have come to know in your kitchen, garage or even your pocket. His blades are made completely by hand, built to last generations, not to simply dull and rust in a drawer. Steve will introduce us to his style of bladesmithing and take us through all of the techniques and materials to create a beautiful and exceptional tool. Learn more about Steve through the link below. He also shares his work on youtube, enjoy!
https://www.pellegrinocutlery.com/
- Accommodation will be provided and all meals will be catered on site. We're happy accommodate anyone's dietary needs.
-Lodging will be available at the farmhouse or nearby Inn or vetted Airbnb. Preference given on first come first serve basis
- All materials will be provided
We are:
- 50 min from Albany Airport.
- 30 min from the Amtrak Station in Hudson NY
- 10 min from the Adirondack Trailways bus in Cairo NY (bus from NYC)
*Plan to arrive Friday afternoon and depart Sunday evening or Monday morning
Cancellation Policy:
Class fees are non-refundable unless the workshop is officially cancelled by the host.
We reserve the right to cancel an event due to low registration, emergency or an unexpected circumstance that's out of our control. While we are fully committed to hosting every workshop listed on this site, in the unfortunate event that a workshop is cancelled your workshop fee will be fully refunded via the original method of payment.
Contact DIRESTA.WORKSHOPS@GMAIL.COM for any further questions